Tomorrow is the salmon festival at the Knights Ferry covered bridge. The festival will be from 10AM to 4 PM. The covered bridge was built in 1864 to replace the original bridge, which was washed away by the flood of 1862. The bridge is fastened together with locust pins. It was a toll bridge until purchased by Stanislaus County in 1885. The salmon festival will have the following activities:
*historic tours
*food, such as barbecued salmon
*live music
*fish print shirts
*salmon obstacle course
*fly fishing demo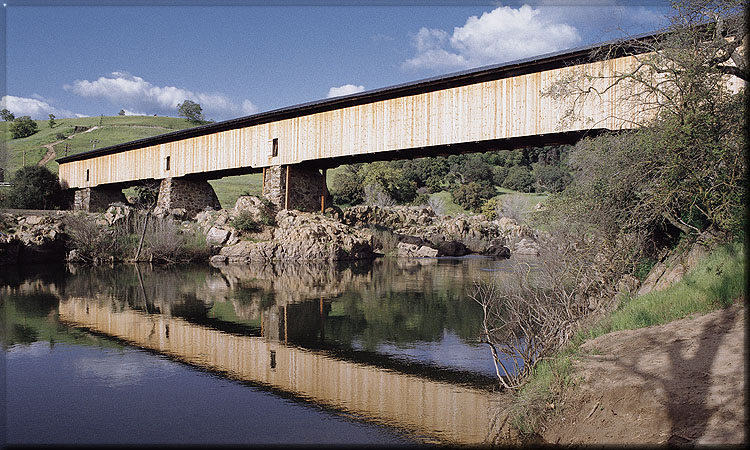 Image from
http://www.malakoff.com/goldcountry/mckfcb.htm
Resources:
Salmon Festival, 2013
10AM- 4PM
October 26, 2013
Located at Knights Ferry Covered Bridge
17968 Covered Bridge Rd.
Oakdale, CA
(209) 334-2968 ex. 403